Focus on Entrepreneurship Training-Professor Oduro challenges Higher Education Institutions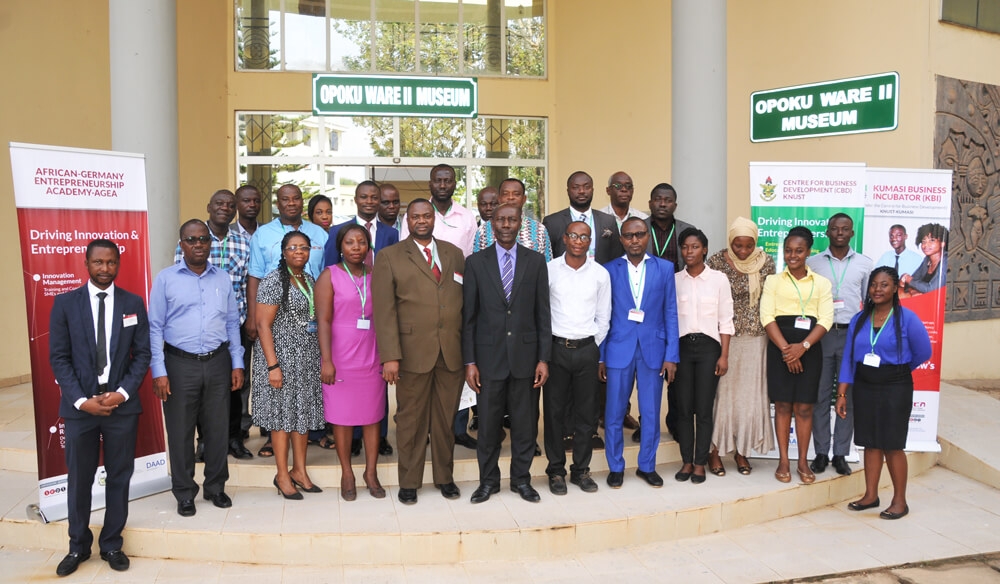 Professor William Oduro of the Faculty of Renewable Natural Resources has challenged higher education institutions to move from   the colonial legacy of producing graduates for administrative work to producing students with entrepreneurial skills. He further stated that the current grading system in the University where about 30% of marks is allotted for midsemester and practical work is not enough for a country that wants to be entrepreneurial.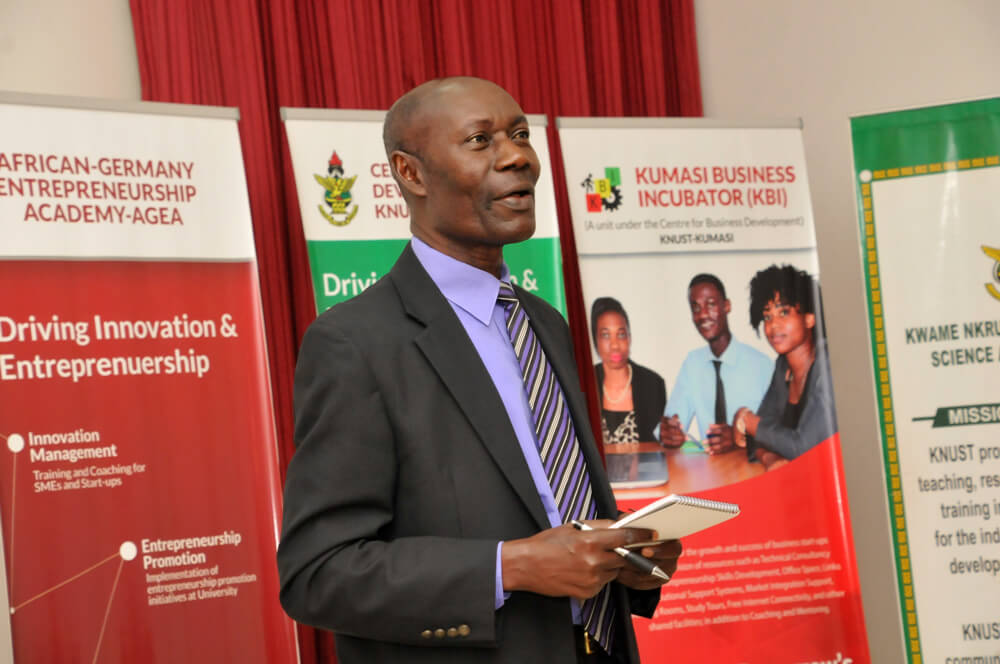 Professor Oduro threw this challenge at the opening of the African-German Entrepreneurship Academy (AGEA) Training of Trainers Workshop for higher education institutions hosted by the Kwame Nkrumah University of Science and Technology (KNUST).
The AGEA programme involves 15 higher education institutions in Ghana and is being coordinated by the KNUST Centre for Business Development (CBD) with INES-Rwanda and Leipzig University, Germany as partners.
According to Professor Oduro, the graduate unemployment challenge is a result of how students are taught and needs to be addressed urgently. He added that, KNUST alone produces about 8,000 graduates annually and with additional numbers from other institutions, more graduates would look for non-existent jobs.
He projected that with the introduction of the Free Senior High School policy, the country is expectant of more graduates in the future and unless institutions change their approach towards training, they will continue to produce graduates who are unemployable.
 He said academicians in the past were entrepreneurs because they were able to spot business opportunities through innovations.  KNUST boasts of several inventions that researchers can gain incomes in the from royalties when they patent and copyright them. He therefore encouraged researchers to offer consulting services to industry and the general public to earn extra income.
Professor Oduro also revealed that the setting up of non-technology business firm is the new trend where researchers together with students conduct research, use the research to set up viable businesses. He therefore reiterated the call on academia to identify the numerous problems in Ghana and solve them for income generation. He said this has become necessary as government's allocation of 1% for research is inadequate, and it is time to identify programmes and avenues to generate more income.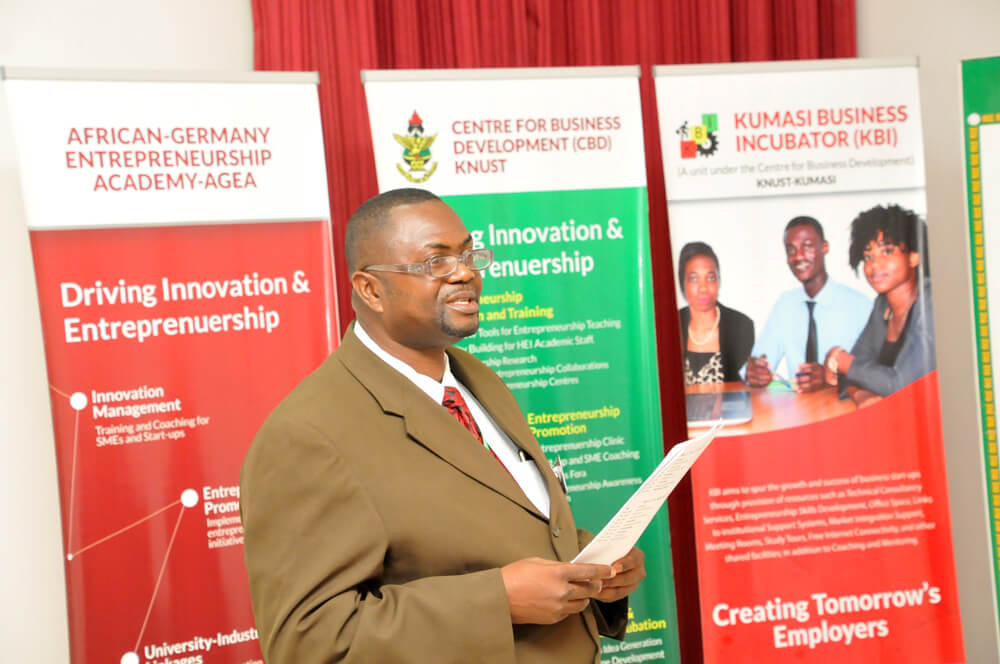 Mr. Samuel Yaw Akomeah, Acting Head of the CBD, noted that the AGEA project which is expected to end in 2020 will focus on innovation management through training and coaching for start-ups and small and medium enterprises (SMEs). In addition, he said the project will promote implementation of entrepreneurship initiatives at universities as well as promote university-industry linkages and innovation research. Through AGEA, partner institutions hope to develop innovation centres, incubators and technology transfer offices.