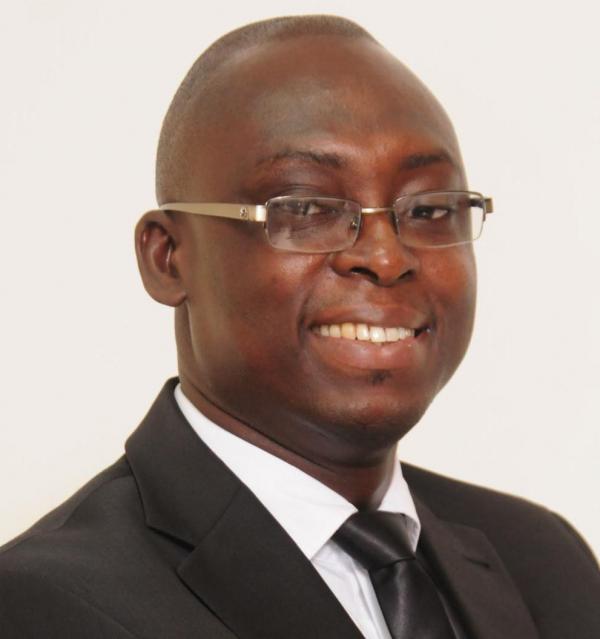 Mr. RALPH NYADU-ADDO is the first Business Development Officer of KNUST and first Manager of the Kumasi Business Incubator. He personally developed Centre for Business development Concept. Ralph is a self motivated person with a high consciousness for time and business ethics. He is a lecturer in Entrepreneurship and Small Business and has since 2005 held the position of Liaison Officer for Industrial and Professional Relations in the College of Art and Social Sciences (CASS).
He holds a B.A Arts degree in Book Industry (KNUST) in 1993 where his thesis on the topic "Entrepreneurship: A viable option for today's graduate" was adjudged the best for that year. Ralph enrolled at the University of Leipzig, Germany in 2000 (on Catholic scholarship) where he obtained his Masters degree in Small Business Studies. His thesis on the Growing Printing Industry in Ghana was adjudged the most innovative thesis (2002 Year Group) in his university. The university has since published this thesis as a working paper. He started his Ph.D in 2002 in International Marketing in SMEs at the University of Leipzig but had to suspend it when he was asked to return home and serve as a lecturer in Entrepreneurship and SME management.
The "German Machine" as he is affectionately known (because of his ability to perform any task excellently with little or no resources/support) is the immediate past representative of the College of Art and Social Sciences, on KNUST Academic Board; Member, The Small Enterprise Promotion Network (SEPneT, Worldwide); Member, Steering Committee on KNUST Technology Park, Member, Ghanaian-German Alumni Network (GGAN) and German Trained Professionals Association among others.
Ralph is a consultant to a number of institutions in Ghana and abroad. He is a motivational speaker, coach and mentor. He speaks English, German, Twi, Ga and Guan (Okere) and is married with children.