The new generation of Entrepreneurs
---
ATTENDING UNIVERSITY MIGHT NOT BE THE ANSWER IF YOU WANT TO MAKE BILLIONS!
In a list compiled by Wealth-X, of the richest people under 40, Male "technopreneurs dominated. Most of them were college dropouts and one never bothered to attend university.
Mark Zuckerberg claimed the top spot, and at $35.1 billion, his fortune far outstrips the other individuals on the list.
"Facebook" has provided a fertile ground for young billionaires.
Nearly half of the top 10 young billionaires had their beginnings at the social networking site. Dustin Moskovitz (co-founder of Facebook), Sean Parker and Eduardo Saverin can all be sited as examples.
Harvard dropout Moskovitz is worth $7.7 billion, while Parker -- who was Facebook's first president and also co-founded Napster -- didn't bother attending college. He's now worth $5.2 billion.
The blockbuster success of Facebook also helped create billionaire no. 3: WhatsApp co-founder Jan Koum. WhatsApp was acquired by Facebook in 2014 for $19 billion.

Koum's emigrated to the U.S from Ukraine as a teenager; he lived off of welfare and food stamps. He "barely graduated" from high school and dropped out of San Jose State University. Then in 2009, the one-time security tester transformed the international text messaging market with WhatsApp, a service that last year was growing its user base by 1 million people a day.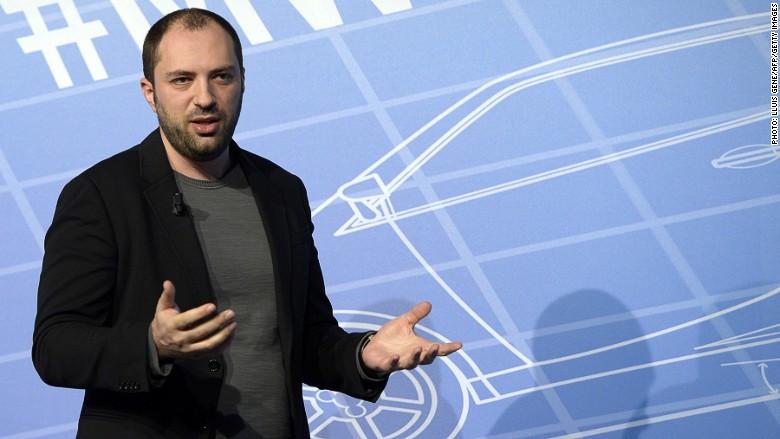 Image: Jan Koume
Only two women made this list.
Chinese real estate heiress Yang Huiyan comes in at no. 6, with net worth of $5.1 billion which makes her Asia's richest woman.
Elizabeth Holmes, a biotech entrepreneur and college dropout, claims the 8th spot, worth $4.5 billion. This makes her America's youngest female billionaire.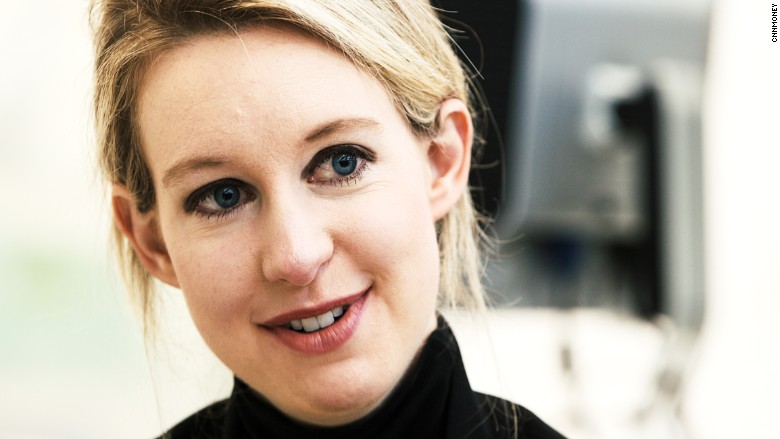 Image of Elizabeth Holmes
Like Holmes, most on the list were self-made. The U.S. is the home to the bulk of young billionaires, while emerging economies China, India and Brazil each claim one place in the top 10.
---